Publishing guidelines

Parts of a manuscript

Other Tools

3D Book Cover

- Use this when you need a 3D graphic of your book once publishing for marketing via site/blog.

Word to Pages

- This tool provides a means to know how many words to pages for publishing on specific sized books.
Powered by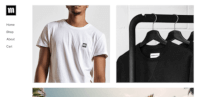 Create your own unique website with customizable templates.